Linksys routers are renowned for their superb functionality and user-friendly interface. They offer a reliable connection that is vital to our daily internet usage. To make the most of these devices, understanding the Linksys router login process is essential. This process allows you to manage your network, modify security settings, and customize your internet connection to fit your specific needs. But as with any technology, you may encounter certain issues when trying to log in.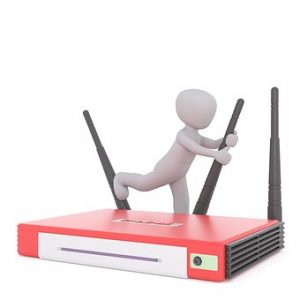 Common Linksys router login issues range from forgetting the login credentials to dealing with an unresponsive router interface. While frustrating, these issues are usually solvable with a little bit of troubleshooting knowledge. In this guide, we will explore the process of how to login to Linksys router, highlight common issues that users face during the login process, and provide practical solutions to help you navigate through them. This information will empower you to take control of your Linksys router, maximizing your online experience. So, whether you're a new Linksys user or you've been using these routers for years, this guide will offer valuable insights to enhance your router login experience.
How to Login to Linksys Router:
The login to Linksys router process is an important step in managing your network. Essentially, the login gives you access to your router's settings and allows you to customize your network to fit your specific needs. You'll need a device connected to your router, such as a computer, smartphone, or tablet, and the Linksys router login details, which typically include a username and password. Remember, you need to be connected to the network of the router you're attempting to log into.
Here are the simple steps for logging in to your Linksys router:
Connect your device to your Linksys router. You can do this either through a wired Ethernet connection or via WiFi.
Open your preferred web browser. This could be Chrome, Firefox, Safari, or any other browser of your choice.
In your browser's address bar, type in the default Linksys IP address: 192.168.1.1, then press Enter. This takes you to the Linksys router login page.
A prompt will appear requesting your username and password. If you haven't changed these details, you can use the default Linksys password and username. The default username is usually blank, and the Linksys router default password is "admin."
After typing your login details, click on the "Login" button. If your login details are correct, you should now have access to your Linksys router settings.
If you can't remember your customized login details, you may need to reset your Linksys router to its factory settings. This will revert the username and password back to the default settings.
Keep in mind that it's crucial to change your default Linksys login details to enhance the security of your network. Now that you know how to login to your Linksys router, you can customize your settings as you deem fit.
How to Fix Linksys Router Login Issues:
Linksys router login problems are generally few and far between, thanks to the user-friendly design of these devices. However, certain issues may occasionally arise. Some common Linksys login issues include:
Forgotten Linksys default password: It's particularly frequent if you have replaced the default Linksys password. This is one of the key Linksys router login problems users face.
Difficulty in accessing the Linksys IP address: Occasionally, users may struggle to reach the Linksys login page via the default Linksys IP address, another common problem you might face while login to Linksys router.
Troubles during Linksys WiFi login: Challenges may arise when attempting to connect your device to the network, preventing a successful Linksys WiFi login.
Troubleshooting Steps for Each Linksys Issue:
Forgotten password: Fixing this Linksys WiFi login issue involves resetting your router to restore the default login credentials.
Difficulty accessing Linksys IP address: If you cannot access the Linksys IP address, ensure that you're connected to your Linksys network. If the problem persists, consider resetting your router or checking your network settings.
Troubles during Linksys WiFi login: If you encounter issues during Linksys WiFi login, make sure your router is connected correctly and powered on. Also, verify that your device's WiFi is enabled and you're within range of the router.
Tips for Avoiding Common Login Issues:
Regularly change your Linksys router login password: This effectively avoids Linksys WiFi login issues related to unauthorized access. Refer to our next section for step-by-step details on How to Change the Linksys default Password.
Ensure your router firmware is up-to-date: Outdated firmware can cause problems while login to Linksys router, so keeping it updated helps ensure smooth operation.
Keep a record of your Linksys IP address: Having the correct Linksys IP address at hand is crucial when you need to login into Linksys router. It's a simple but effective step in fixing Linksys login issues.
By following these steps and using these tips, you can prevent many common issues associated with Linksys WiFi login, making your experience smoother and more reliable.
How to Change the Linksys Router Login Password:
Regularly updating your Linksys router login password is crucial for several reasons. Primarily, it enhances your network's security by minimizing the risk of unauthorized access. Using the default Linksys password or the Linksys router default password may expose your network to potential intruders, as these passwords are widely known and easily exploited.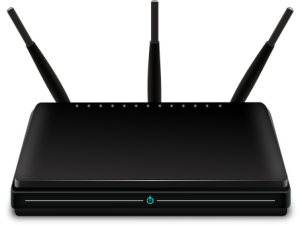 To change the Linksys router password, follow these steps:
First, login into Linksys router. Use the Linksys default password if you've set one already. Otherwise, use the Linksys router default password.
Once logged in, navigate to the "Administration" tab, then select the "Management" section.
You'll see fields for the Router Password and Re-enter to confirm. Input your new password into these fields. This will become your new Linksys router login password.
Click "Save Settings" to apply your new Linksys router password.
If you've forgotten your new password, you might need to reset your router to restore the Linksys router default password.
When setting your new Linksys default password, choosing a secure one is crucial. Here are some tips:

Use a mix of characters: Your Linksys router password should include uppercase & lowercase letters, numbers, and distinct symbols.
Avoid using personal information: Information such as names, birthdates, or addresses can be easily guessed.
Make your password long: A longer password is more secure. Aim for at least 12 characters.
Change your password regularly: A good practice is changing your Linksys router login password every few months.
Following these guidelines ensures a secure Linksys router password and a safer, more secure network.
Conclusion:
Throughout this blog post, we've covered a variety of topics revolving around the Linksys router login process. We have started by discussing the importance of understanding the Linksys WiFi login procedure and later outlined some common Linksys login issues, providing solutions for each. We also discussed the crucial aspect of regularly changing the Linksys router login password, providing a step-by-step guide on how to do so and offering tips for creating a secure password.
Understanding and troubleshooting issues while Login to Linksys router is vital for anyone using a Linksys router. Not only does it empower you to fix common problems without external assistance, but it also helps you ensure a secure and efficient network connection. Remember, if you encounter any issues during the Linksys router login process, most of them can be solved with the right knowledge and a bit of patience. Moreover, maintaining a secure and updated password is not just crucial for security but also aids in smooth router operation and the longevity of your device. The Linksys login process is straightforward, and understanding it, along with routine troubleshooting, will make your internet experience more enjoyable and secure. To know more about Linksys routers and resolve their related login issues, please visit our Linksys router support page.